Expatriate contract
Full Time
Applications have closed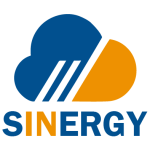 The E&I Superintendent (SUPT) will monitor the correct execution of the on-site instrumental and electrical erection activities in compliance to project specifications, international codes and standards. The activities will be carried out in compliance to project quality requirements and according to the project schedule with full respect of the safety standards requirements. The SUPT should have the capacity to demonstrate the leadership abilities needed to effectively manage all on-site facets of the discipline contract scope of work.
Interfacing with
The SUPT reports hierarchically to the Construction department.
The SUPT usually interfaces with:
The Construction Manager;
The Engineering department;
The Quality Manager and the Site Quality Coordinator;
The Mechanical Completion Manager;
Subcontractors or direct hire craft.
Main responsibilities/Job Duties
Represents the Company at all times with high moral standards while adhering to the Company's "Code of Business Conduct and Ethics."
Provide on-site organizational & technical management for the E&I teams working on heavy Industrial construction projects in the oil and gas, power generation/transmission, mining/material handling, process/manufacturing, and water treatment industries.
Supervise all E&I construction efforts to ensure projects are constructed safely, as per design and on schedule while maintaining budget.
Prioritize a safe work environment and enforce the Company's safety program.
Ensure compliance with all Company policies, operating procedures, and standards.
Plan and coordinate all E&I activities for discipline craft and staff, required discipline material management.
Maintain a presence in the field and serve as a specimen of technical support. Coupled with ethical and professional behavior for field front line supervisors and craft personnel.
Ensure that field front line supervisors are results oriented while promoting the Company's culture regarding safety, quality and customer service.
Manage E&I direct hire craft or subcontractors and ensure their work is done per the project drawings/specifications, per schedule indicators, on budget, while ensuring that all aspects of their work are properly documented.
Identify work outside the original scope of the project and ensure that proper authorization/ documentation for all change orders, escalation and back charges is maintained.
Continuously monitor the projects percent completion and productivity, to provide timely solutions to overcome potential schedule delays and financial impacts.
Determine the appropriate methods of construction, manpower levels, material quantities, and equipment requirements
Manage tool and equipment utilization on project, including equipment storage and maintenance
Ensure accurate reports, schedules, and budgets are maintained/submitted on a regular basis
Attend all project meetings as required by site management
Represent the Company, interfacing and building relationships with owners, customers, general contractors and subcontractors
Other duties as assigned.
Job Location:
On Site in China (Zhoushan or Nantong).
Requirements:
Systematic knowledge of all aspects of construction, industry standards, equipment, construction methods, contracts and construction documents
Understanding of construction and labor scheduling, cost control and the ability to control and supervise projects of various sizes
Ability to work under pressure, coordinate numerous activities and crews who need to cooperate to achieve project goals
Excellent communication, organizational, supervisory and planning skills
Ability to diagnose and resolve problems
Ability to use hand and power tools
QAQC Mentality do it right the first time
Excellent safety and performance record
Good knowledge of Ms Office
Experience and language skills:
Minimum 7 years' experience in the Oil & Gas sector and 5 years' experience in the role.
Excellent knowledge of English language (written and spoken).
Project Duration
Minimum 2 years
Type of Contract
Expatriate Contract
Rotation: 60-15
Weekly Worked Days: 6
Daily Worked Hours: 10