Expatriate contract
Full Time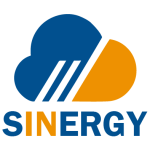 Website Sienrgy Srl
Deputy Site Manager shall demonstrate specific knowledge in Construction and Site Management to lead complex construction projects both in terms of Site day-to-day management that specific construction activities for the various disciplines. The DSC should have the capacity to demonstrate the leadership abilities needed to effectively manage all on-site facets of the discipline contract scope of work.
Interfacing with
The DSC reports hierarchically to Project Management.
The DSC usually interfaces with:
Project Manager;
Site Manager;
Procurement Department;
Project Control Manager;
Mechanical Completion Manager;
Site Administrator;
Subcontractors or direct hire craft.
Main responsibilities/Job Duties
On-site coordination and control of construction activities (all disciplines) in the context of projects related to the oil and gas, power generation/transmission, mining/material handling, process/manufacturing, and water treatment industries;
Management of mechanical and electromechanical installation;
Management of logistics, material supplying (in collaboration with Procurement Department) and procurement of consumables;
Documentary checks and controls relating to safety aspects relating to the activities carried out on site by subcontractors and internal resources;
Management of reports relating to the progress of the construction site, the quality of the work and the execution times in accordance with the project and contractual specifications;
Management and compliance with safety procedures;
Management of construction site emergencies and production process;
Ensure project compliance with social responsibility, quality, environmental and safety standards, internal practices and codes of companies;
Attend all meetings as required by project management;
Represents the Contractor, interfacing with the customer, general contractors and subcontractors.
Job Location:
On Site in China (Zhoushan or Nantong).
Requirements:
Excellent knowledge of industrial plants construction;
Problem solving skills and aptitude;
Good knowledge of the MS Office;
Ability to create detailed reports;
Ability to coordinate activities based on high priorities;
Proactive approach.
Experience and language skills:
Minimum 5 years' experience in the Oil & Gas sector and 3 years' experience in the role.
Excellent knowledge of English language (written and spoken).
Project Duration
Minimum 2 years
Type of Contract
Expatriate Contract
Rotation: 60-15
Weekly Worked Days: 6
Daily Worked Hours: 10