Expatriate contract
Full Time
Applications have closed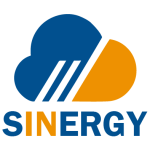 The Deputy HSE Manager must support HSE Manager to manage and coordinate the HSE aspects related to the project to be followed, ensuring compliance with the Customer's criteria (DUVRI, POS and HSE PLAN). The Deputy HSEM should have the capacity to demonstrate the leadership abilities needed to effectively manage all on-site facets of the discipline contract scope of work.
Interfacing with
The Deputy HSEM reports hierarchically to the HSE Manager, Project Management and the company's RSPP.
The HSEM usually interfaces with:
The HSE Manager and the Site HSE Coordinator/Supervisor;
The Construction Manager;
The Engineering department;
The Quality Manager and the Site Quality Coordinator;
The Mechanical Completion Manager;
Subcontractors
Main responsibilities/Job Duties
Ensure compliance with the HSE contractual requirements contained in the DUVRI, POS and HSE PLAN provided;
Coordinates and distributes activities to the various HSE Supervisors;
Ensure ISO 14001:2004 and OHSAS 18001:2007 Standard ;
Attend coordination meetings;
Regularly inspect construction areas and verify that workers and subcontractors working in accordance with HSE requirements;
Participate in the walk around with the Customer;
Investigate all incidents and near misses, prepare a report on the findings, including recommendations to prevent recurrence;
Prepare documentation and contingency plans if necessary in accordance with company policies and procedures, as well as customer requirements;
Ensure that all project personnel comply with the HSE medical and training requirements established by the client and the company;
Provide the necessary information for weekly and monthly reports if requested by the PM;
Conduct HSE presentations and employee training as required;
Promote HSE campaigns and spread the "no blame" culture for the use of the "Stop Work Authority";
Promote a positive image of the Company;
Job Location:
On Site in China (Zhoushan or Nantong).
Requirements:
Excellent knowledge of standard ISO45001, IS014001 and Dlgs 81/08;
Systematic knowledge of all aspects of construction, industry standards, equipment, construction; methods, contracts and construction documents;
Excellent communication, organizational, supervisory and planning skills;
Ability to diagnose and resolve problems;
Excellent safety and performance record;
Good knowledge of Ms Office;
Travel is required;
Regular overtime may be required to meet work demands.
Experience and language skills:
Minimum 7 years' experience in the Oil & Gas sector and 5 years' experience in the role.
Excellent knowledge of English language (written and spoken).
Project Duration
Minimum 2 years
Type of Contract
Expatriate Contract
Rotation: 60-15
Weekly Worked Days: 6
Daily Worked Hours: 10